Introduction on why to use Post Installed Rebar
WHY TO USE POST-INSTALLED REBAR
Post-installed rebars – strong and easy to use

If you're looking to extend, join or strengthen walls, slabs, columns or beams, then post-installed rebar systems can help. Whether it's for new or existing builds, from residential buildings to bridges, Hilti have a solution.
Post-installed rebar connections are anchorages and splices that can be fixed into place using Hilti Injection Technology (HIT) adhesive anchors.
They're easy and fast to use. Simply drill a hole, inject our Hilti HIT chemical adhesives and then install your steel bar.
And they're at least as strong as cast-in place reinforcement bars, as proven in tests by European Technical Approvals (TR023). So you can design post-installed rebars into your build using the same principles as for any reinforced concrete design.

POST-INSTALLED REBAR AND HILTI SAFESET™ SYSTEM
Post-installed rebar systems are also:
very flexible,
useful for a wide range of applications,
able to work in shallow areas of concrete.
Our Hilti SafeSet™ system helps speed up post-installed rebar installation. Hilti SafeSet™ vacuums the hole while drilling, minimising dust and cutting out the need for manual cleaning the drilled hole.
How to install post-installed rebars with Hilti SafeSet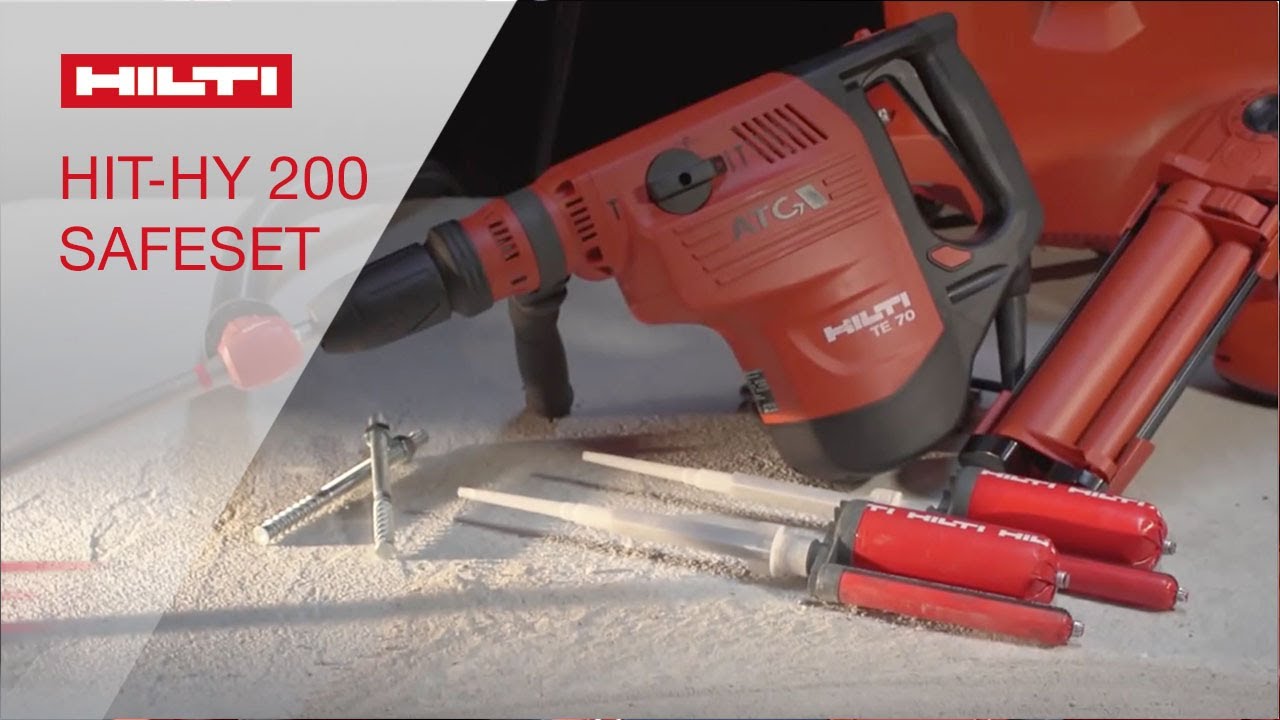 POST-INSTALLED REBARS – WE HELP THROUGH THE WHOLE PROCESS
We can help from the moment you begin your design to supplying the technology to make it work.
Our PROFIS Rebar software helps you lay out your virtual design. Plus, we have experts worldwide who can help you find solutions throughout the whole design process.
We also have decades of experience onsite and in research and development. We've worked on some of the most challenging post-installed rebar builds around the globe. We've even helped repair the famous Trevi Fountain in Rome – all with post-installed rebar technology.