Hilti For Hire Partners
We don't hire, we help you hire

60 YEARS OF PARTNERING WITH THE HIRE INDUSTRY
At Hilti, we understand the importance of the relationship we have with our Tool Hire customers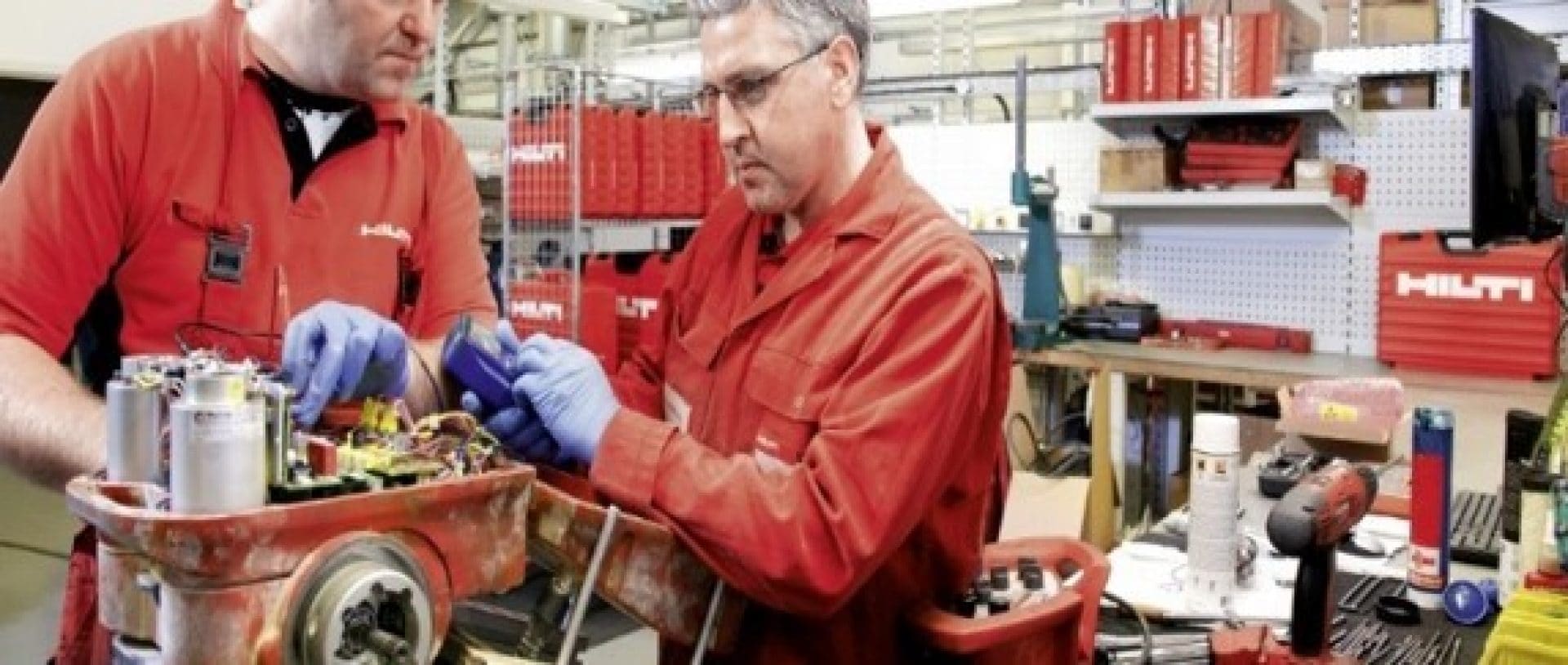 Our close relationship with the tool hire industry goes back more than 50 years. Hilti recognise that hiring tools keeps construction sites moving and there are many reasons why hiring equipment makes sense for the end-user. Specific applications, peak demands, deadlines, etc. all mean that hiring equipment could be more cost effective and hassle-free than buying the same piece of equipment outright.

Hilti is a global manufacturer of leading-edge technology to the construction industry. Our products, systems and services offer the construction professional innovative solutions with outstanding added value.

At Hilti, we understand the importance of quality, reliability and safety to your business. No matter how big or small your business we have a range of innovative products to meet your needs.
Our dedicated Tool Hire Account Managers can offer comprehensive advice and training on all product, application and health and safety topics. Our innovative services and state-of-the-art technology, coupled with our dedicated in-house repair centre offers you  solutions to enhance your equipment availability, achieve cost savings and increase profits.
Partnering with Tool Hire companies allows us to offer the end-user 3 ways to access Hilti tools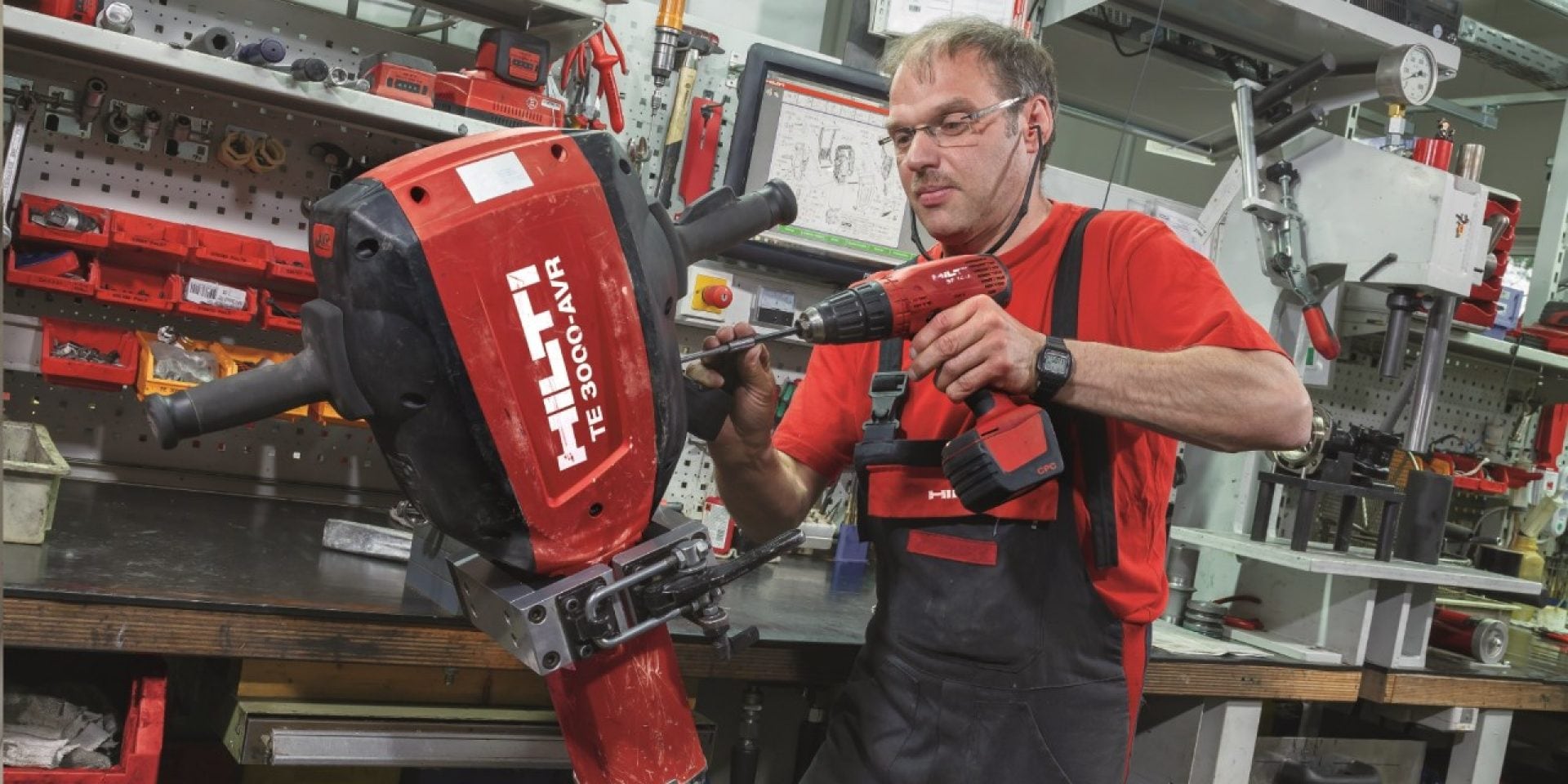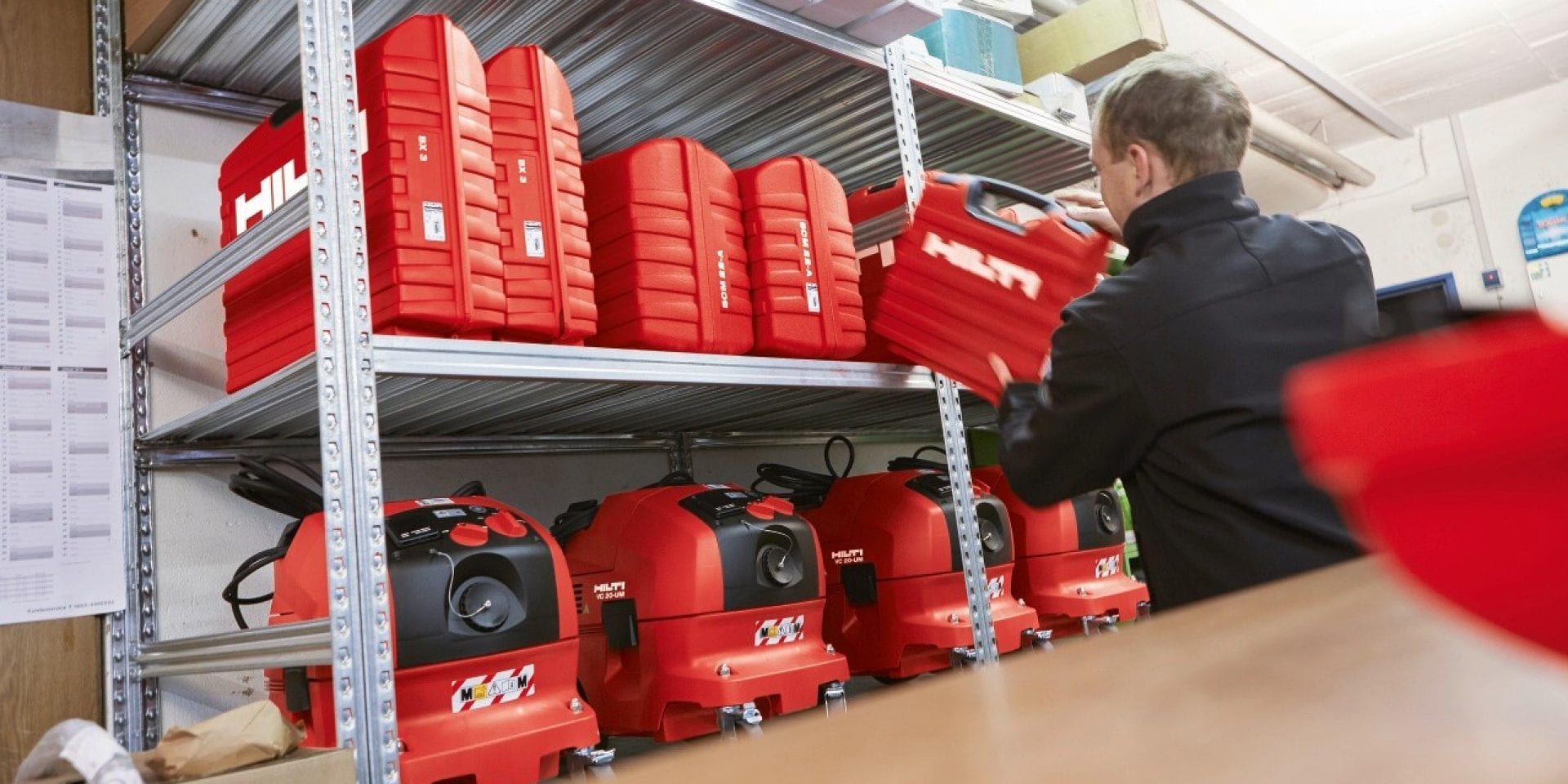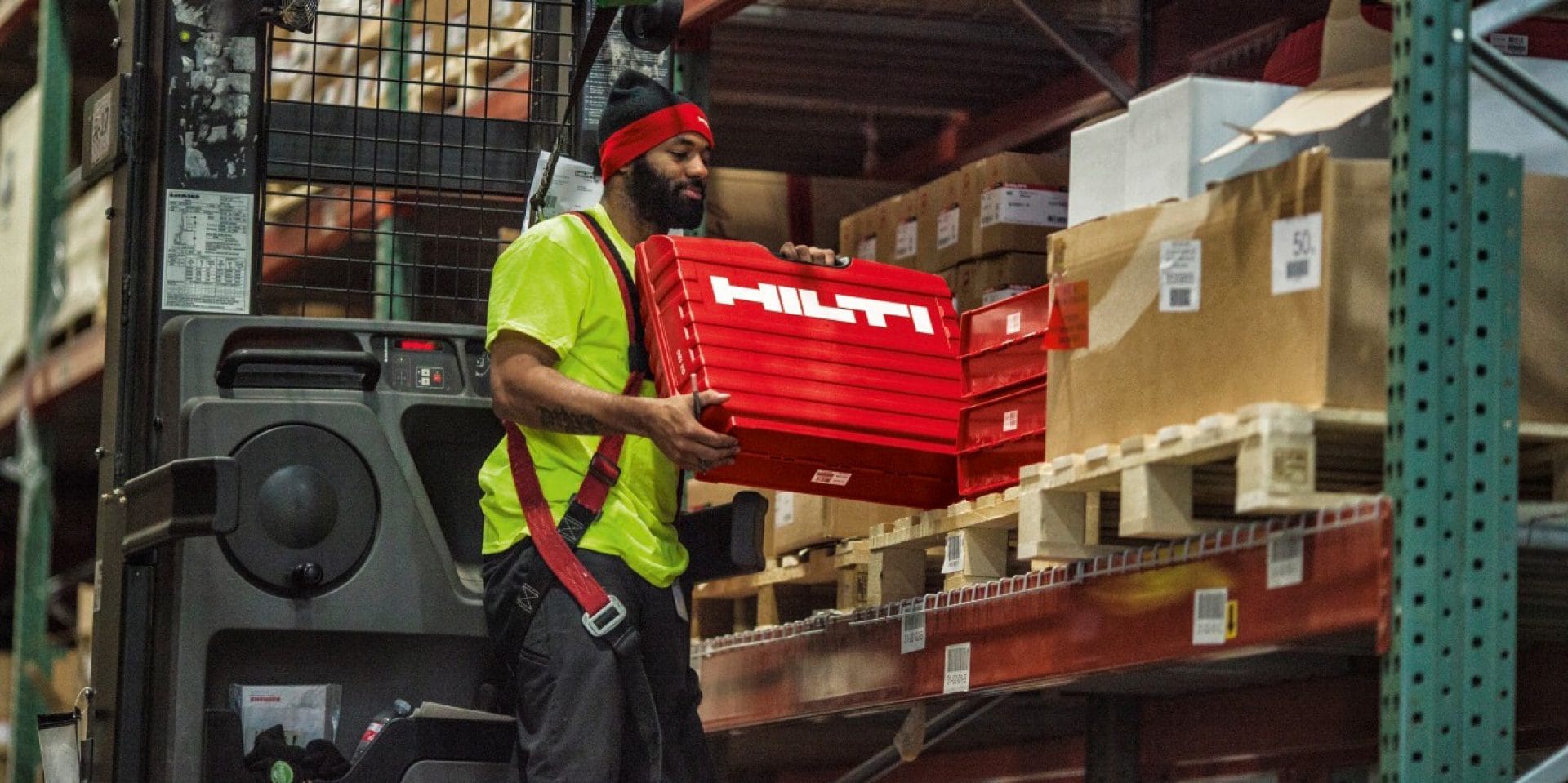 Dedicated team - National coverage, local-know how.

Hilti tool Hire Specialists equipped with state of the art CRM allows us to fully understand the industry needs
Our Tool Hire Specialists offer tailor made solutions, creating demand internally and externally for our hire partners. This service is fully supported with training, demonstrations, repair support and advice. In addition, our team will support our customer's events with our fully stocked tool demonstration vans.
We visit more than 1000 depots per month
We have a direct sales force that can create demands for you
Specially designed vans to conduct excellent training and support your customer events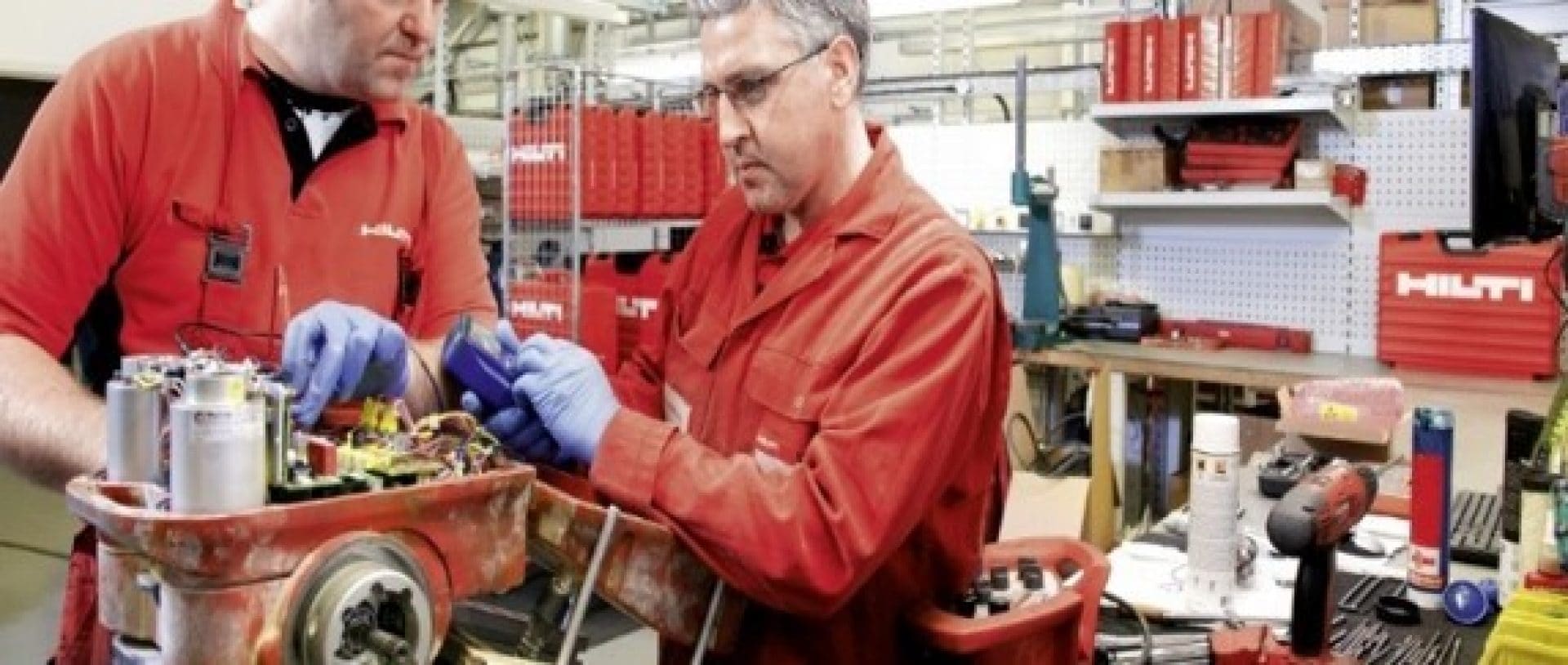 Backed by a team to provide you the best service.
State of the art "Tool Service Centre" runs like a production plant for maximum productivity
Specialised technicians and equipment segmented by tool type with purpose made equipment for fast assembly and disassembly of tools.
Software with touch screen technology for quick diagnosis and automated spare parts forcast and fulfilment.
In 2015 we repaired 120,000 tools with an average turn around of 3 days