Steel & concrete fastenings on concrete: Hilti's anchoring systems for everyday applications
Let's take a look at the facts...
Fastening steel and concrete to concrete are two of the most common applications in construction. From our reusable screw anchors to our adaptive torque system, we've spent years developing our fasteners and fixings - making them safer, more reliable and easier to use. So, let's delve into some of our favourite facts about our screw, stud and chemical anchors...
Did you know...
The first ever ETA approval was given to our Hilti HST stud anchor!
In 1998, the HST metal expansion anchor was the first throughbolt ever issued with an ETA approval for cracked concrete. The latest HST 3 builds on its success thanks to its optimised coating, sleeve geometry and premium bolt material - meeting the most challenging design requirements with ease. The economical HST 2 is also approved for use in cracked concrete.
You can use our HST 2 and HST 3 stud anchors for most steel to concrete fixing applications, such as beams, columns, staircases, mezzanines, canopies, balconies, balustrades, racking and conveyor belts. Our PROFIS Engineering design software will help you pick the right solution for your fixing needs.
EXPLORE OUR HST 3 WEDGE ANCHOR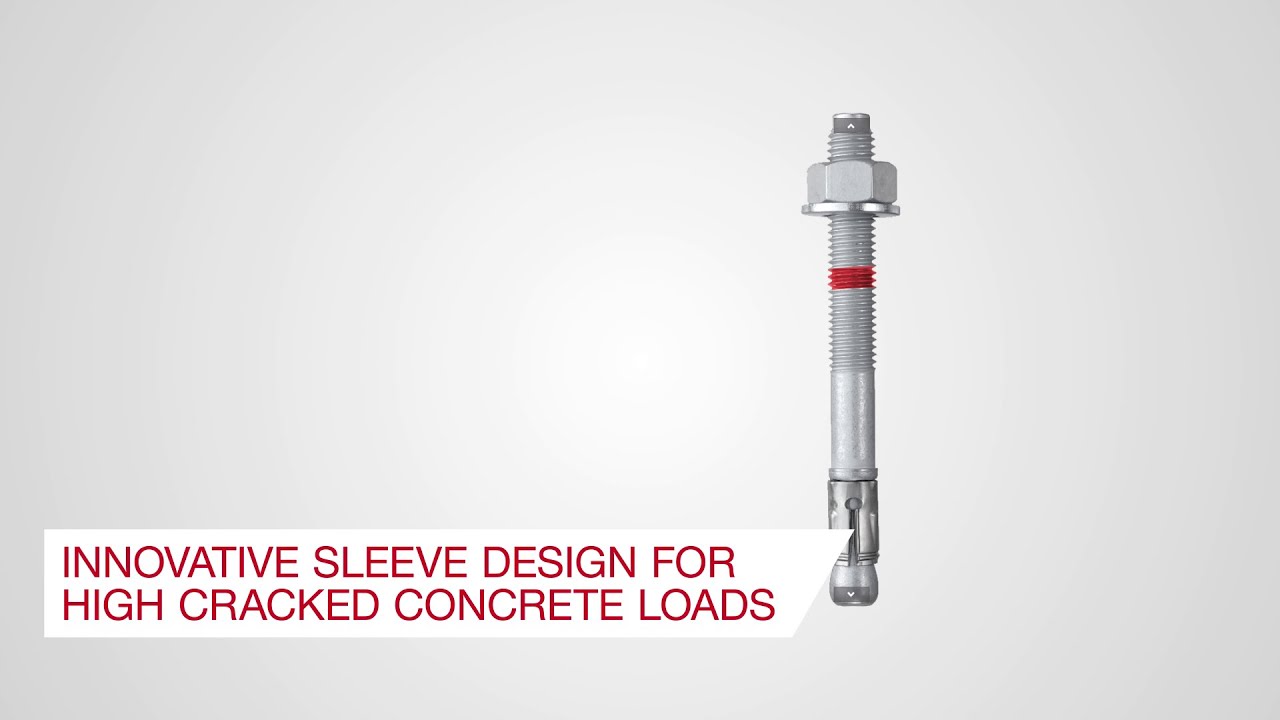 The Hilti HUS3-H 14 screw anchor is reusable up to 100x in fresh concrete
The adjustable HUS3-H 14 screw anchor is easier to install compared to conventional throughbolts, helping to boost overall productivity. It can even be set at three different depths, giving you maximum design flexibility. The smaller HUS3-H 10 screw anchor is also reusable up to 40x in fresh concrete, with the whole system being covered by an international DiBt approval. Not forgetting the super-economic HUS2, which gives you technical data for reusability in fresh concrete.
If that wasn't enough, you can even install the HUS3 screw anchors without cleaning the hole, which is covered in the ETA approvals. This significantly increases the speed of installation and minimises the exposure of harmful dust to workers.
Our HUS3 anchors can be used across a wide variety of steel to concrete fixing applications. The HUS3-H 14 is great for temporary formwork props, and all sizes can be used to fasten equipment, barriers, balustrades, heavy fences and staircases.
Hilti's SafeSet systems are fully approved for safer & quicker installation
SafeSet is a Hilti technology that reduces the risk of incorrectly installed fastenings. It gives you easy-to-follow steps to ensure anchors carry their maximum load values safely, minimising the risk of anchor failure. It's designed to speed up the installation of anchors and rebar connections, as well as making them safer and more reliable. All SafeSet components are covered by international approvals and work seamlessly as a system.
Examples of our SafeSet systems are:
- No need for hole cleaning when installing chemical resins with hollow drill bits.
- Installation of stud anchors using the adaptive torque system, that guarantees the correct torque setting.
Hilti's HY 170 universal resin doesn't require hole cleaning
When your anchor hole is drilled with the Hilti TE-CD or TE-YD hollow drill bit connected to one of our vacuums, you no longer need to clean the hole before you set the HY 170 resin! This is also true for our higher end resins, like the famous HY 200 in both anchors (-A) and rebar (-R) versions.

The HY 170 has no styrene either, which means you can safely and easily dispose of the used tubes in the standard waste disposal, rather than specialised hazardous disposals. This makes it a lot better for the environment too!
Thanks to its high performance and versatility, the HY 170 can be used for multiple steel to concrete fixings, such as balustrades, fences, staircases and racking - in both concrete and brick. It can also be used for multiple concrete to concrete connections when installing post-installed rebars on the jobsite, such as for a slab extension or connecting to an existing wall. 
Explore our HY 200 Resin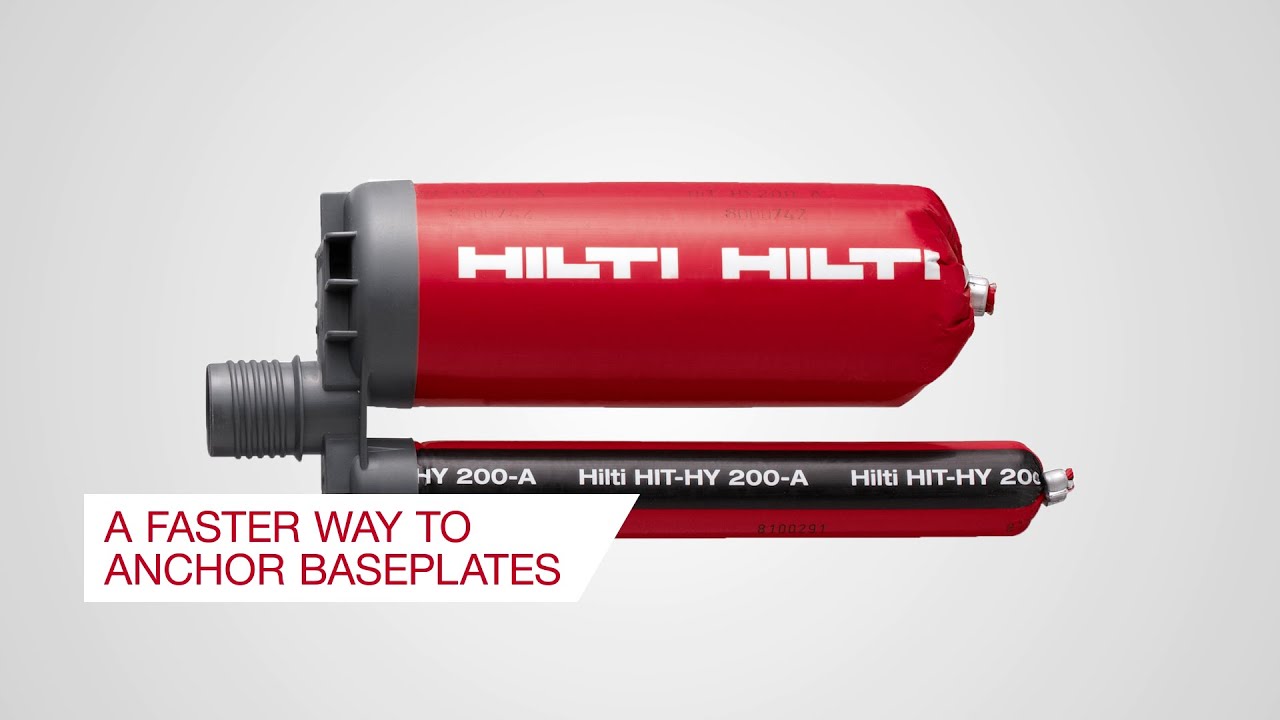 Want to find out more? Check out our range of everyday fastenings and fixings!