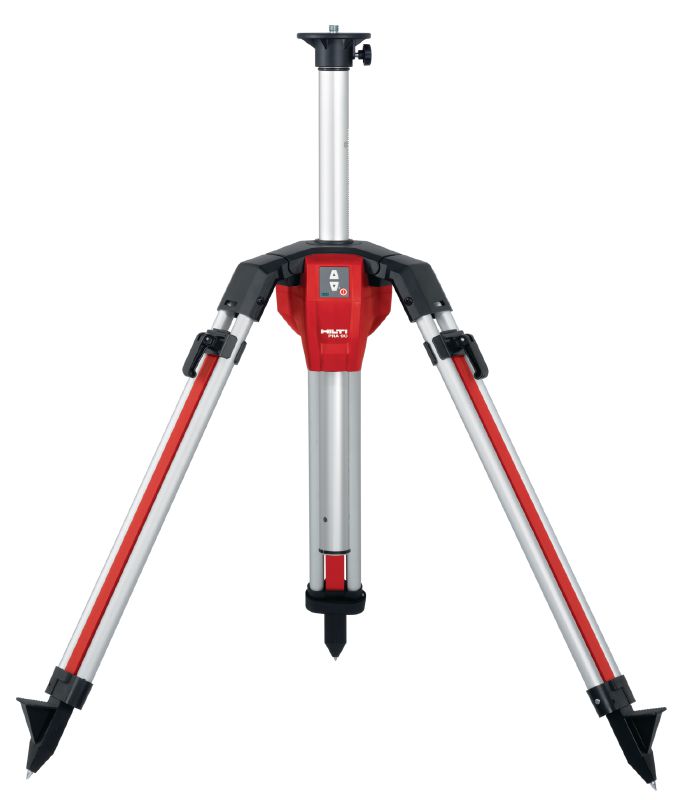 Move cursor over image to zoom.
Click on image to zoom.
Kit PRA 90 + PRA 84 + PUA 81
New product
Item #2094085
Automatic tripod for horizontal transferring/checking heights, excavation, concrete levelling using a rotating laser
Questions
Features & Applications
Kit PRA 90 + PRA 84 + PUA 81
#2094085
Features
Fully automated horizontal alignment for one-person operation
Time-saving – less manual setup needed
Removes many opportunities for errors – less calculation and communication needed
Built to last – friction clutch, and IP56 protection against dust and water
Motorised tripod with 5/8" thread – height can be adjusted between 0.97 m and 1.95 m
Applications
Transferring heights (e.g. reference level marks) across construction sites
Checking heights using a rotating laser
Excavation
Pouring concrete
Services
Hilti Tool Service
3 days or free
Servicing is free of charge for up to 2 years, including wear and tear, pick-up and delivery
After the no-cost period, repair costs are capped
3-month no-cost period after each paid repair
One click or call is all it takes – we do the rest
More information about Tool Services
Fleet Management
We manage your tools so you can manage your business.
Monthly usage fee covering all tool, service and repair costs helping to ensure absolute cost control and back-office efficiency.
Loan tools during repair to reduce downtime.
Free verification of tool accuracy in accordance with manufacturer's specifications.
Individual labels and online visibility provide tool fleet transparency
Theft coverage helps to reduce financial risk and unexpected expenses.
More information about Fleet Management
Technical Data
Kit PRA 90 + PRA 84 + PUA 81 #2094085
Documents & Videos
Kit PRA 90 + PRA 84 + PUA 81 #2094085