Human Augmentation in the Construction Industry
Human Augmentation in the Construction Industry

While sci-fi films and comic books depict 'human augmentation' as some sort of futuristic tech that creates cyborg-like beings somewhere between human and machine, the reality is actually much less extreme. The term commonly refers to technology that's integrated with a user's body, to help enhance their productivity or capability and prevent personal injuries.

Although some find the idea of human augmentation scary (the worry that it'll make humans obsolete), many are beginning to see the benefits. This is particularly true for industries like construction, where human augmentation can help make jobsites safer, enhance productivity and address labour shortages.
Let's explore the topic below...
Types of human augmentation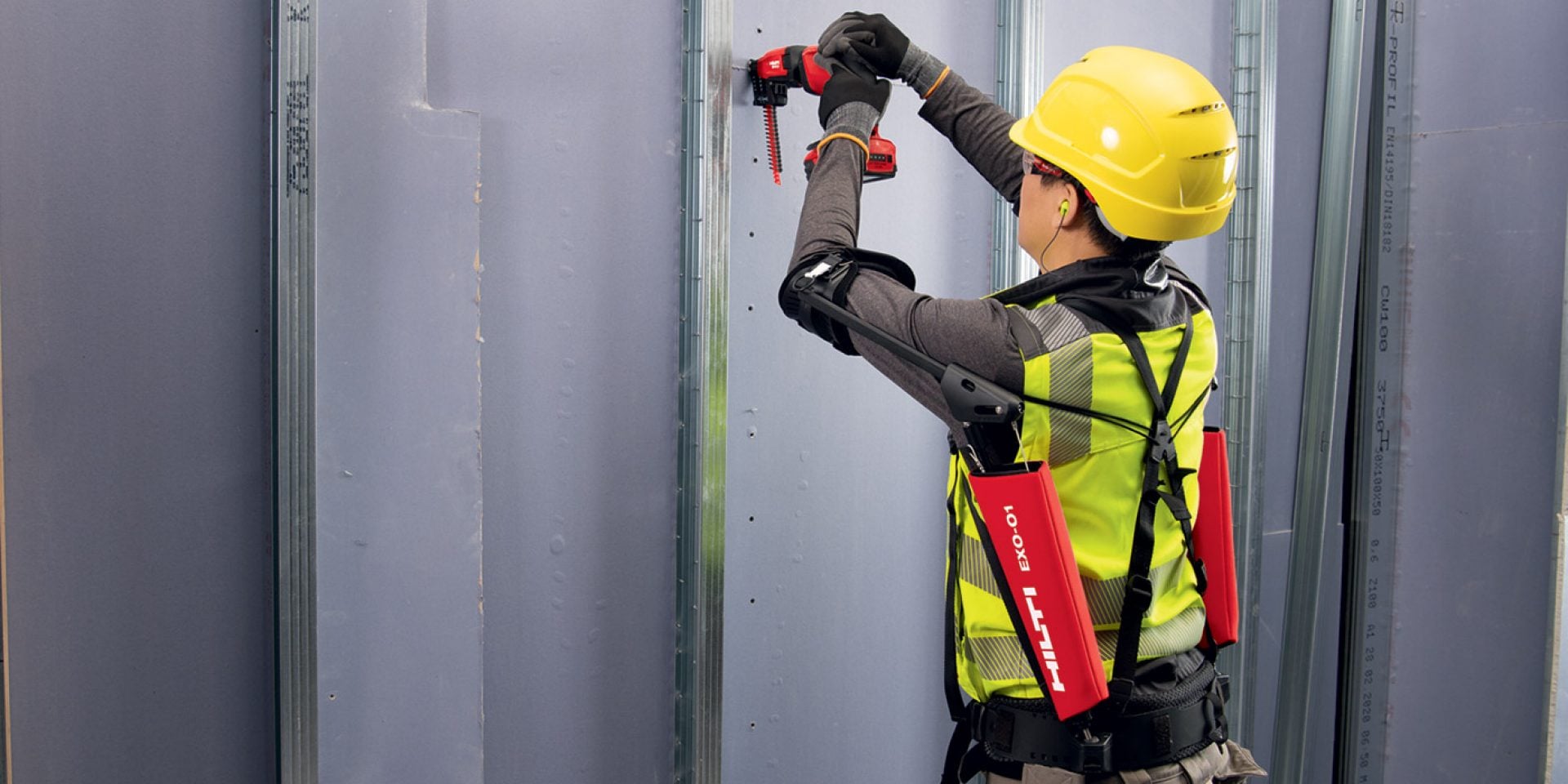 Human augmentation technology can be placed into 3 categories based on its function: replicating, supplementing or exceeding human ability.
The first aims to replicate and/or restore abilities achievable by a typical person. This is common in the medical field where pacemakers, prosthetics and wearable devices have been advancing for decades.
Supplementing human ability refers to devices that artificially aid one's strength, intelligence, sight or any other ability beyond normal limits. In construction, these types of wearable devices are being utilised to help reduce strain and fatigue for users – enabling contractors to tackle health and safety issues.
Human augmentations that help exceed human ability are those which allow us to things we wouldn't normally be able to do - like fly, breathe underwater, superhuman sensory enhancement, etc. An example of this is Brain-Computer Interfaces (BCIs) - a field that has grown rapidly the past few decades. While largely conceptual, BCIs are interfaces that allow an individual to interact with a computer or machine using only their mind.
of people in the UK
would be open to human augmentation, according to a 2020 report [1]
of people in the UK
believe human augmentation is "unacceptable" - making it one of the least open countries out of 16 countries surveyed [2]
of people in the UK
think human augmentation will be dangerous for society [3]
of people surveyed in the UK
believe that governments should regulate human augmentation [4]
Human augmentation within construction
The global market for human augmentation is expected to be worth billions by 2027, so it's no surprise that these devices are growing in popularity within construction too. While these innovations will never replace highly-skilled workers, the technology can help support them – making jobsites safer, addressing skilled labour shortages and enhancing productivity.
One way the industry is implementing human augmentation is through exoskeletons – wearable systems that provide physical assistance to workers through assistive torque and/or structural support. The system is worn on the body and follows the user's movements. No – or very limited – modifications of the workplace are required.
Exoskeletons: Addressing Productivity & Increased Demand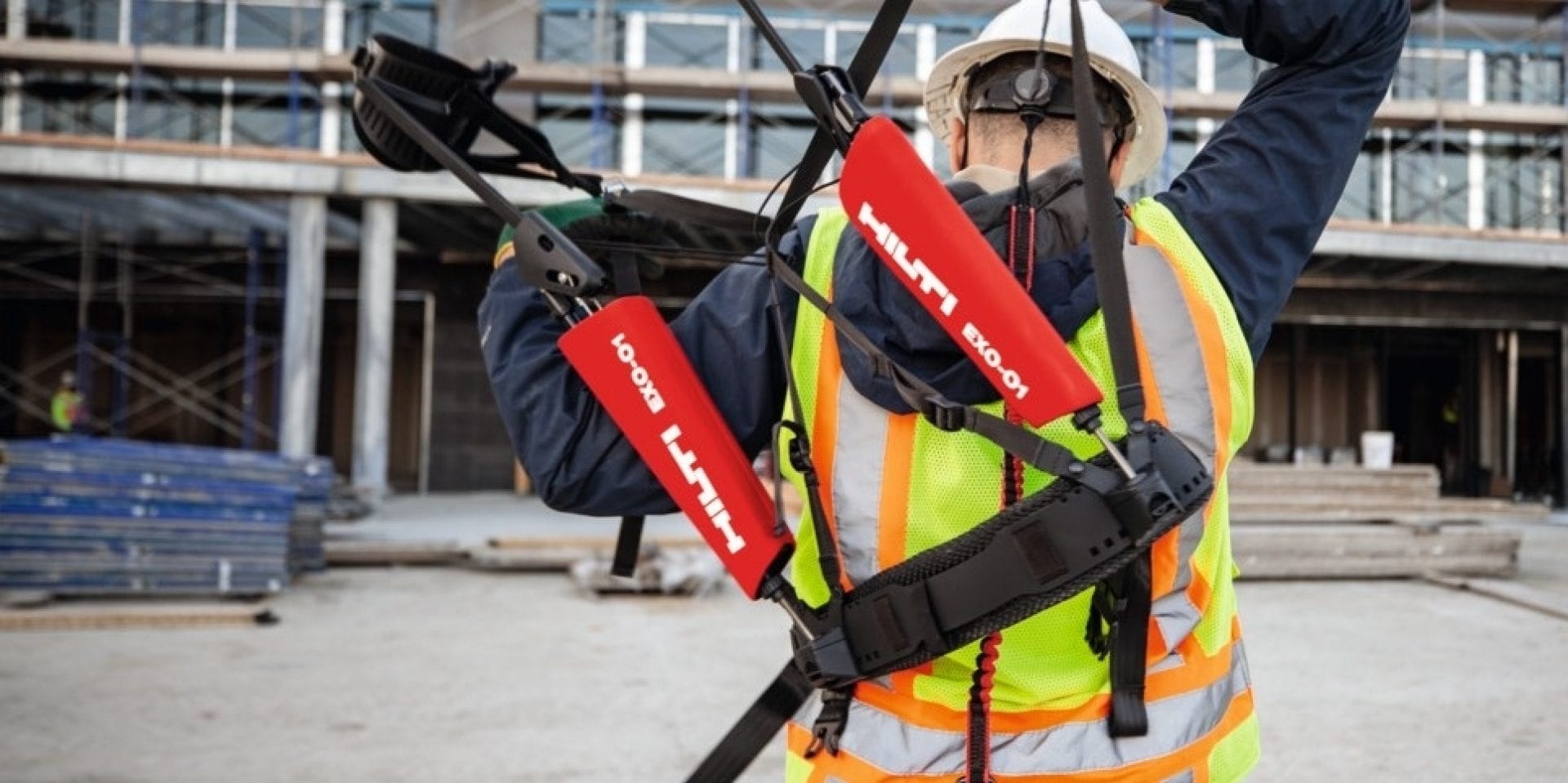 Musculoskeletal injuries caused by overhead work have a profound effect on the construction industry's businesses and employees. Not only are companies reducing their productivity, but an employee's wellbeing is at risk should they suffer any kind of injury.
Exoskeletons are designed to enhance productivity by reducing stress on the body, causing less pain and fatigue due to a reduced load on muscles and joints. This reduced stress and increased comfort enables users to improve their health and reduce the number of sick days they take – providing they still take the required rest breaks for physical and mental wellbeing. Studies have shown that exoskeletons are proving very effective.
By retaining skilled workers for longer due to fewer employee sick days, construction companies can utilise exoskeletons to improve operations twofold - by improving employee wellbeing and increasing jobsite productivity.
To learn more about Hilti's wearable exoskeleton for construction, fill out the form below and a member of our team will call you to discuss next steps!
Alternatively, you can register with us online and sign up to receive our newsletter - which contains exclusive updates on our latest technology and innovations.
(Already have an online account with us? You can manage your newsletter preferences here)