3 ways to make your construction business more sustainable
3 ways to make your construction business more sustainable
It's probably no surprise that the construction industry contributes to 25% of the UK's greenhouse gas emissions [1]. But with the UK now committed to reaching net-zero greenhouse emissions by 2050, these worrying statistics are pushing construction companies to take action and make changes to the way their businesses operate. In this blog, we'll explore 3 changes your business can make to become more sustainable.
Want to know what Hilti are doing to become CO2 neutral by 2023? Visit our sustainability page below!
1. FLEET MANAGEMENT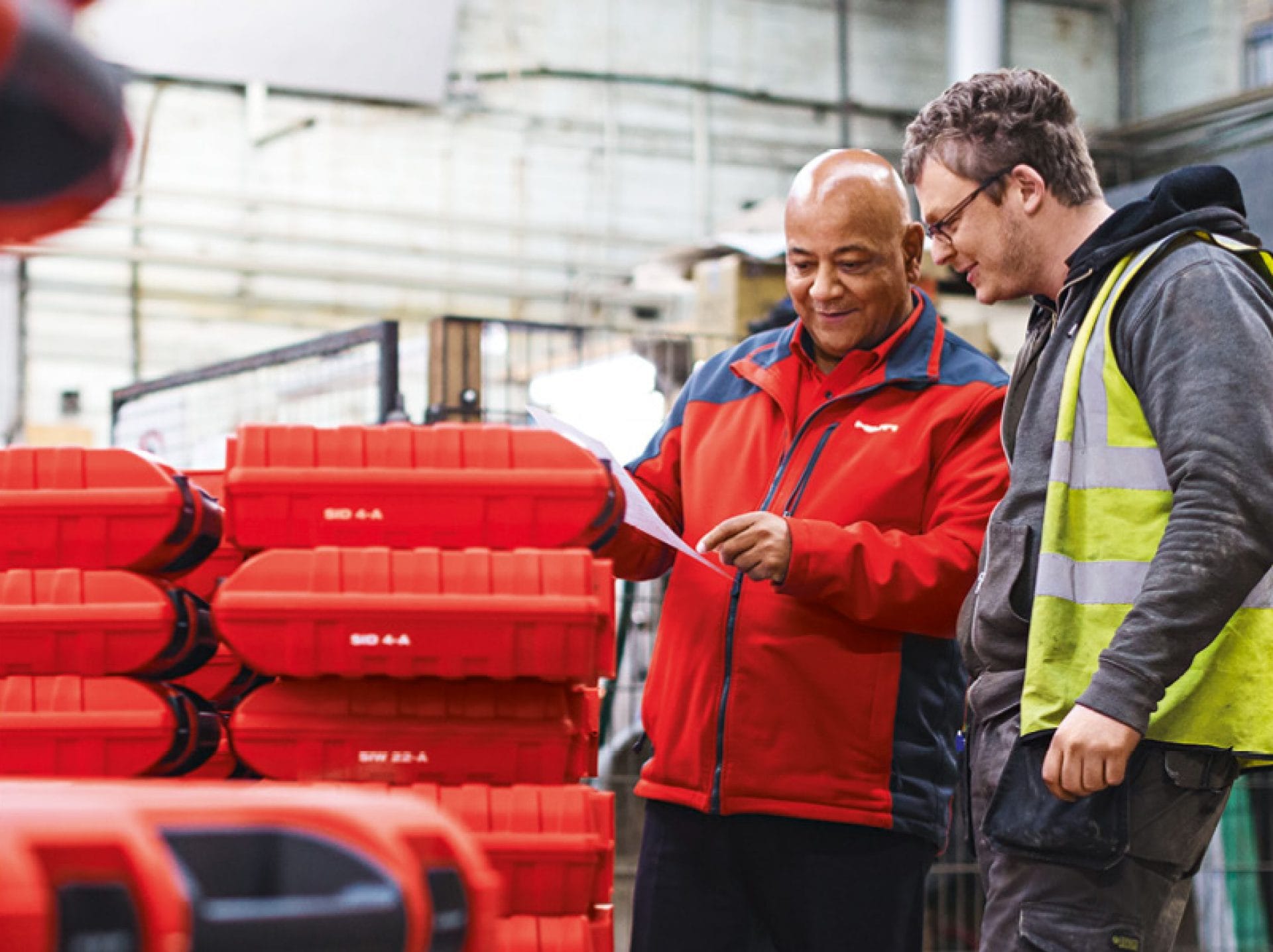 No matter how small or large your tool park is, chances are there's a lot of tools you don't use or need. Not only are unused tools a waste of money, they're also a waste of materials.
At Hilti, we're all about optimising your tool park so you have access to exactly what you need, rather than owning what you don't. That's why our Fleet Management service gives you access to the tools you need on a monthly subscription basis. This also includes free-of-charge servicing and repairs, meaning your tools will be up and running again in no time.
When you return the tools to us at the end of your contract, we assess them in our repair centers and refurbish or recycle them based on condition and need. Individual high-quality spare parts, such as electronics and motor components, are refurbished and reused in our in-house repair facilities. Tools that can't be reused are recycled by our global network of audited partners.
For our customers to be a part of the circular journey, we have found ways to provide transparency about the collected tools. We now offer individualised circularity reports to all Fleet customers so that they are fully aware of how their tools and accessories are making their circular journey.
2. Building Information Modeling (BIM)
Our BIM software provides maximum resource efficiency by optimizing the design and ensuring that the material required is accurate and optimised as early as the design stage. This means you're less likely to hit bumps in the road on-site that could lead to last-minute reworks, which in turn could lead to a lot of material waste. Less material waste = better for the environment!
Another benefit of BIM is that it's completely digital, so you'll automatically be reducing the mountains of paperwork (including blueprints, drawings and specs) you'd normally be dealing with. Not only will this save you money, but you'll be saving a lot of trees too!
3. GREEN BUILDING
The construction industry has recognised that there is a growing need for more sustainable buildings. These "green buildings" are characterised by low emissions and high energy efficiency as well as the use of renewable and uncontaminated raw materials, for example.
As numerous of our products remain permanently in a building and are also sources of raw materials at the end of the building's life cycle, we provide documentation to support our customers in getting additional points toward their choice of Green Building Certification.
Our Environmental Product Declarations (EPD) are issued by the Institut Bauen und Umwelt e.V. (IBU) and our Material Health Certificates (MHC) are issued by the Cradle-to-Cradle Products Innovation Institute. 
Feeling inspired? We hope so! If this topic interests you, head over to our sustainability page for more info. Or you can check out our 2021 sustainability report for an in depth look at the measures Hilti are taking to become more sustainable!