J Coffey is the first company to get Nuron tools
J Coffey is the first company to get Nuron tools

Based in London, J Coffey Plant Division (JCP) are the logistic support specialists of leading construction firm J Coffey Group – providing them with a broad range of plant and specialist equipment. With an inventory of over 12,000 items, they cover everything from smaller specialised hand tools to some of the heaviest plant like concrete pumps and robotic demolition.
Alongside Hilti Fleet Management and ON!Track, JCP are now using Nuron tools to transform the way their business operates - and were the first ever company in the UK to receive our brand-new Nuron platform. To mark this momentous occasion, we headed down to London to catch the delivery on film, whilst stopping to chat with JCPs Plant Director and Operations Manager.
How has Nuron helped J Coffey as a business?
Alistair White, Hilti Regional Key Account Manager for London, explained: "We wanted to introduce Nuron to J Coffey Plant mainly to tackle some of the biggest challenges that they were facing. They can be summarised into 2 main categories. The first one was how much money they were spending on their tool park. And the second one was increasing productivity on the jobsites and ensuring that their workforce is fully protected whilst using their equipment."
Speaking of the data benefits they saw during their Nuron trial, Operations Manager Tim Rayner said: "The data we collected was very good. We broke it down, we could appreciate what tools had been repaired [on Fleet Management], what tools we had… With the ON!Track app, it obviously gives us pretty up-to-date geolocation information. So if a site says that they've lost a tool, we can go on the app, let them know what the geolocation says, then they can go back and pinpoint an area with which to search."
Abas Gjutaj, Plant Director at J Coffey Plant, was also onsite for the delivery: "Being the first company in GB to receive delivery of Nuron tools is something that we're proud of. The power of these tools is just another level."
Watch the full interview with J Coffey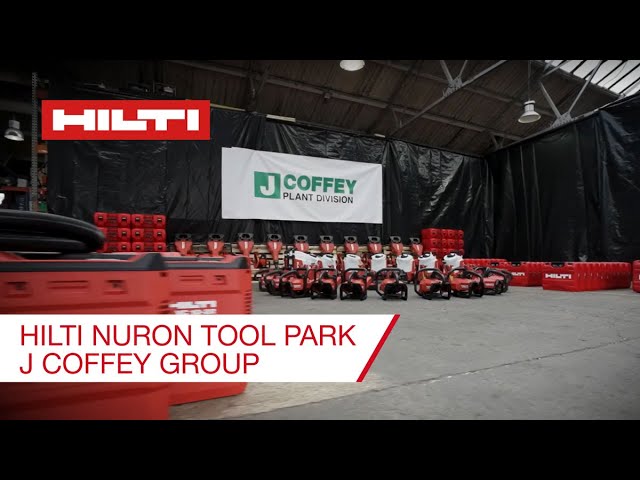 Interested in how Nuron can help your business? Visit our dedicated page to learn more!