AN ASSISTANT THAT GOES WHERE YOU GO
Hilti Diamond Drilling Assistant App
Working with Hilti diamond drilling tools has never been easier!
The new Hilti Diamond Drilling Assistant is the app that takes guesswork out of your diamond drilling applications. The easy-to-use and intuitive app supports you during jobsite preparation, features more than 60 diamond tool training videos and also includes a troubleshooting section as well as direct links to the operating instructions of all Hilti Diamond Drilling tools.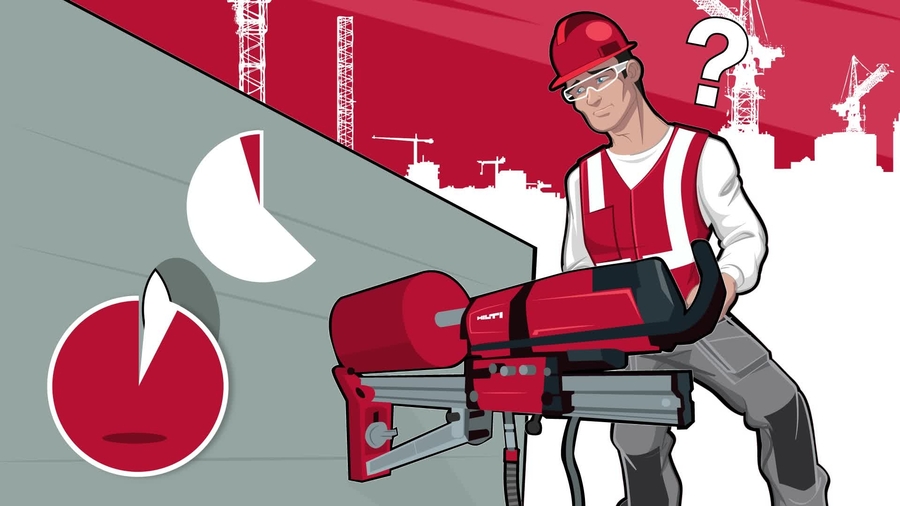 The app's benefits are immediate and include a checklist of everything you would need to complete an application, including the right tool, insert and any additional accessories. Having a problem visualizing how to complete the action? Not a problem: in addition to detailed training videos you'll find easy access troubleshooting and instruction manuals for all Hilti diamond drilling tools at your fingertips. The solution you need has never been closer and you'll never be more productive than when using the Diamond Drilling Assistant app.